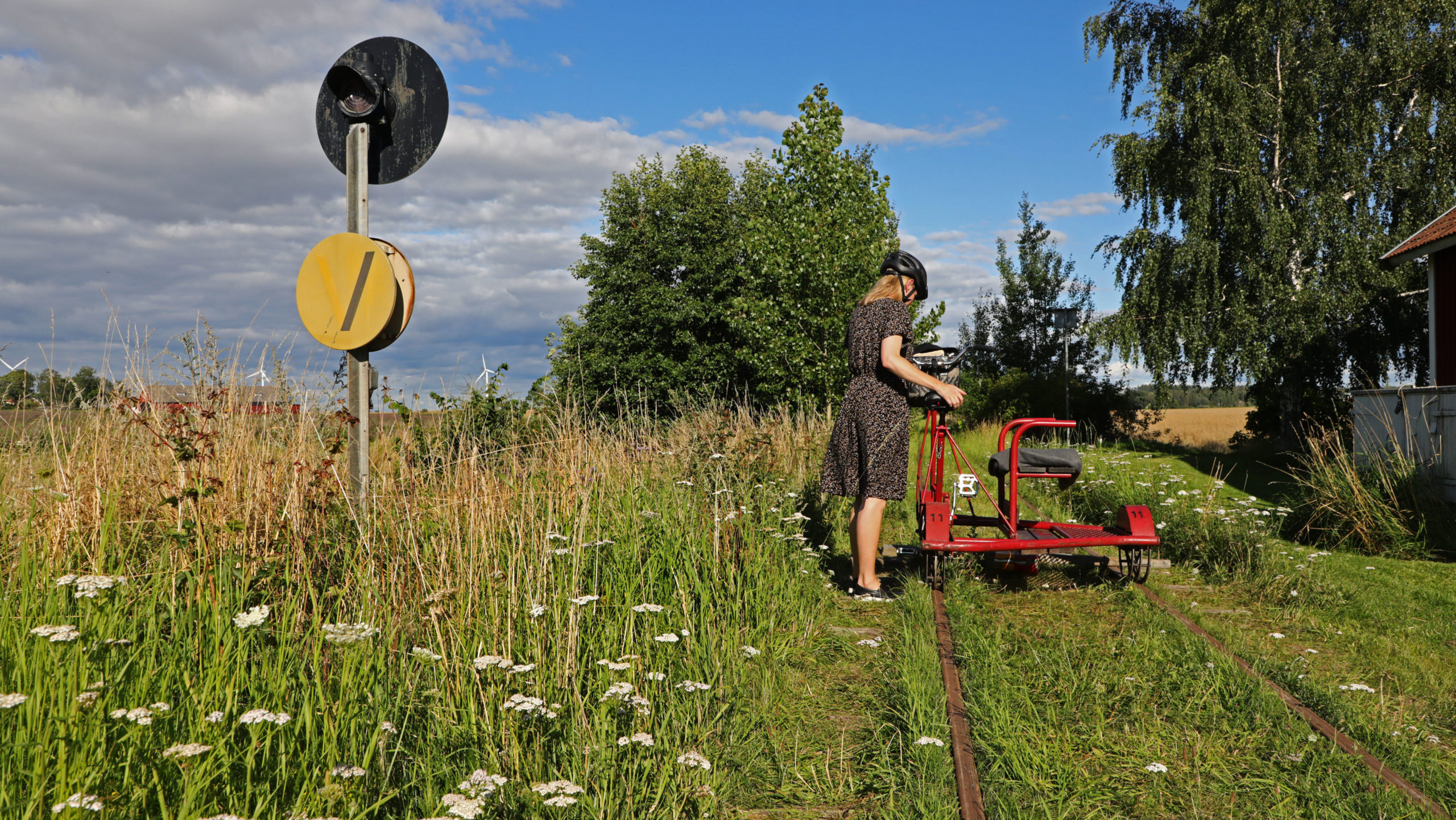 Cycle a rail-bike – a unique experience on Sweden's oldest narrow-gauge railway
Cycle a rail-bike – a unique experience on Sweden's oldest narrow-gauge railway
Pedal away from the starting point just like a train. The ride goes through a beautiful agricultural landscape, passing several large farms on the way, and after about 4 km (2.5 miles) crossing the private "Aska wood railway". Keep an eye out for birds as the area is famous for the variety of species that can be seen there.
The terminus at Fågelsta will be reached after 8 km (5 miles). If you do not want to cycle that far, you can turn the rail-bike around at any time and cycle back. On the return journey, the view towards Vadstena and over lake Vättern is breath taking.
It is a wonderful feeling to glide over the tracks with the rail-bike., enjoying the low friction between the wheel and rail. It's as easy as cycling.
You travel at your own pace and take breaks whenever you want. Feel free to bring a picnic and stop at a rest area along the route. Rail-bikes are rolling fun!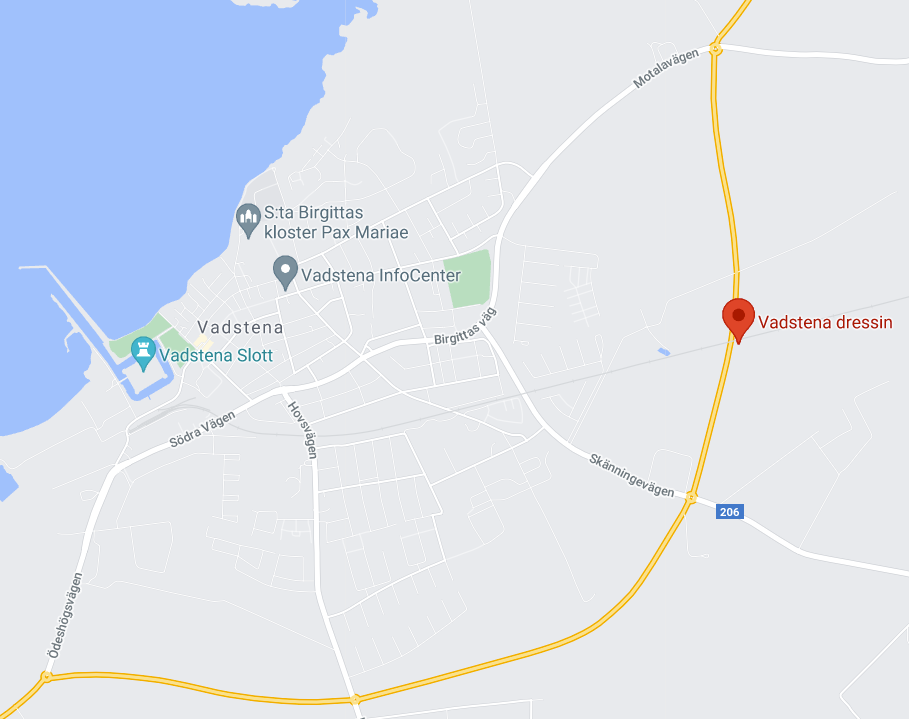 The booking sessions are 3 hours long, starting at 10:00 and 14:00
Price per rail-bike, per session: 300 SEK
Information: dressin@wfj.se